Summer 2
Welcome back to our last term! This half term our topic is Where Can We Go For A Great Day Out? The focus of this topic will be Geography and History. The children also get to plan where they would like to go for their school trip. More details to follow soon. 
PE will be on Tuesday's and Friday's altogether as it was last half term. 
Important Information!
As of the week beginning 2nd May both classes will have PE on Tuesdays and Fridays together with Mr Parsons and Mr Bath.
Welcome back
We hope you all had a lovely Easter break and got to eat lots of yummy chocolate. This half term is going to be another busy one with lots of fun activities planned.
Our current topic is 'Why is water precious?' The focus of this topic is Science and through this the children will get chance to grow different plants from seeds, looking at what they need to help them grow. They will also get the opportunity to visit the pond looking for frogspawn and what grows there. We hope to be able to collect some of the frogspawn so that we can look at the life cycle of a frog.
Read Write INC will continue as it has been with some adjustments to the groups.
In Numeracy, we will be learning about multiplication and division, the different values of coins, fractions and doing some direction work.
In June, the children will be completing the Year 1 phonics screening test. Over the next few weeks we will be sending home different sounds sheets for the children to have a go at, at home in order to consolidate their learning in school.
Our Core Learning Skill is: Developing independence and responsibility
Our School Value for April is: Pride
Storytree visit
A bit of singing and dancing
Floating and sinking Science experiment
Spring 2
Welcome back! We hope you had a lovely half term break! It was well deserved. This half term we will be finishing off our topic 'What Can We Learn From Stories From Around The World' and then moving onto 'Starry Night' This will be an art and music based topic which will run alongside our normal Literacy, SPAG and Numeracy lessons. As well as all this we have Book Week starting on the 29th February! What a busy half term we have ahead! Keep checking in for updates and don't forger to check in on our Twitter page!
Welcome back
We would firstly like to say a big thank you to everyone for providing such amazing costumes for the Christmas Nativity. We were extremely proud of the hard work that they children put into learning their lines and songs, it was a great performance.
This half term is again shaping up to being a busy time with lots of fun things planned. We are starting of the half term with our panto visit on Thursday 14th January.
Our topic is 'What can we learn about our world from stories'. As part of this we will be reading a variety of different stories from around the world. We have already begun this by listening to an audio book of The Elves and the Shoe maker and comparing this to the TV version. As we read the different stories we will be locating the countries that they are from on a world map and looking at where they are in relation to where we live.
The children will also have the opportunity to make finger puppets of characters from the stories. Through this, we will also be investigating different materials and their properties. The children will need to decide which is the best material, after sorting and exploring, to make their puppet.
In ICT we will be listening to a selection of audio books and then producing our own of our favourite story.
In Numeracy we will be learning the days of the week, months of the year, telling the time using o'clock and half past, ordering numbers using biggest, smallest, greater than, less than and adding and subtracting.
The children will be continuing with their Read, Write inc groups after being assessed and grouped into the most appropriate group for them. In our Spelling, Punctuation and Grammar sessions we will be exploring the prefix un, adding s/es/ing/ed/er to the ends of words.
Also we would like to thank you all for being so patient with us trying to get to grips with Twitter. For some reason we are still unable to tweet from school. The technicians are looking into this for us but cant seem to find what has gone wrong. We will currently only be able to tweet from home so will need to try to make sure we take our Ipads home with us.
Year 1 team
Christmas play tickets have been handed out to those who have requested them. If you need extra, please ask at the office from Thursday 3rd December. Please can we also have ALL costumes in ASAP so we can do a dress rehearsal.
Visit from Father Christmas
We had a great morning at Courtfields Year One Sports morning, completing a range of activities including balancing, crawling through tunnels, throwing and dribbling balls. Thank you to the parents who helped by walking us down. We all enjoyed the bus ride home. Hope you enjoy the photos! 
Welcome to Year 1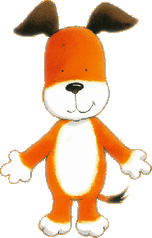 Welcome back
We hope that you all managed to get a little rest over the half term and are ready for one of our favourite half terms with the lead up to Christmas.
Over the next few weeks we will be begin to practice our Christmas Nativity and some of the children will come home with words that they will need to learn but we will let you all know as soon as we have sorted the parts.
This half term we are looking at Toys and how the toys we choose to play with change as we get older. The children will be looking at toys they played with as a baby compared to now and also the toys that their parents and grandparents played with. We will also be looking at how our bodies have changed from being a baby to now and naming different body parts.
The children will be staying with their RWinc groups from before the half term holidays and in class will be continuing to work on the SPAG (spelling, punctuation and grammar) element of the curriculum. We will be focussing on adding 'and' into our sentences to extend them and making sure we are accurate with our full stops and capital letters.
In Numeracy we are looking at addition and subtraction and how to write numbers as numerals and in words. The children will also be working on their number bonds of 10.
We are all looking forward to a busy but fun half term and hope to see you all at the Christmas Nativity in December.
The Year 1 team
*** Please note that we are currently unable to get Twitter in Year 1 so we are having to Tweet from home. This means we may not be sending messages as regularly as we would normally so please be patient with us. ***
Number bond rap